Our History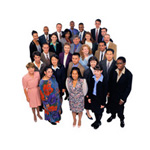 This credit union was chartered in December 1935 for employees of the Gowanda State Hospital located in Helmuth, NY. When Gowanda State Hospital was renamed the Gowanda Psychiatric Center and the J. N Adam Developmental Federal Credit Union, located in Perrysburg, N.Y. merged with this credit union, the name was changed to Gowanda – J. N. Adam Federal Credit Union. With the closing of the Gowanda Psychiatric Center, the buildings were used to house the Collins Correctional Facility and the credit union was renamed the Gowanda Area Federal Credit Union on July 21, 1994. Through the years many members have assisted with the progress of the credit union by serving on the volunteer board of directors, credit committee and supervisory committee.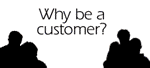 Membership
Our field of membership includes employees from New York State employers, Seneca Nation of Indians, local municipalities, and area businesses:
Western New York Developmental Disabilities Services Office who work in Allegany, Cattaraugus or Chautauqua counties, New York or in the village of Gowanda or the town of Collins, New York or at the following homes: Lakeview IRA in Lakeview, NY, the Sherman Avenue IRA in North Collins or the Concord IRA in Springville, NY

Collins Correctional Facility who work in Collins, NY

Village of Gowanda, NY

State of NY, Office of General Services who work out of the Collins Correctional Facility in Collins, NY

Iroquois Smoke Shop who work in Collins, NY

Gowanda Correctional Facility who work in Collins, NY

TLC Health Network who work in Gowanda, NY

Town of Collins who work in Collins, NY

Har-Son Mfg., who work in Gowanda, NY

Trusty Step of Western NY, Inc., dba Magic Glass Repair who work in Forestville, NY

Town of Perrysburg who work in Perrysburg, NY

NYS Police headquartered in Collins, NY

OJIBWAS/SENECAS Trading Post who work in Irving, NY

Seneca Nation of Indians who work in or paid from Salamanca or Irving, NY


Gowanda Central School District who work in or are paid from Gowanda, NY




Gowanda Electronics who work in Gowanda, NY



Members of Friends of the Collins Public Library

Membership Tree
Grandparents
Parents
Brother & Spouse – Primary Member & Spouses – Sister & Spouse
Children & Step-Children Grandchildren Children
Also included are household persons (not related to an immediate family member) living in the same residence and maintaining a permanent single economic unit.
Also included are spouses of persons who died while within the field of membership, employees of this credit union, persons retired as pensioners or annuitants from the above employment, members of their immediate family or household, organizations of such persons and corporate or other legal entities in our charter.